The Actron CP7828 is the compression tester I have in my toolbox. It comes with everything you need, including multiple adapters for all types of motorcycles (10mm, 12mm, 14mm, 14mm long reach, and 18mm standard spark plug thread). Also, it comes with extra o-rings and valves in case they are damaged during use. I initially bought the Actron CP7827 shown below on the right, except it did not come with the 10 & 12mm adapters. Spend the extra few bucks and purchase the one shown on the left.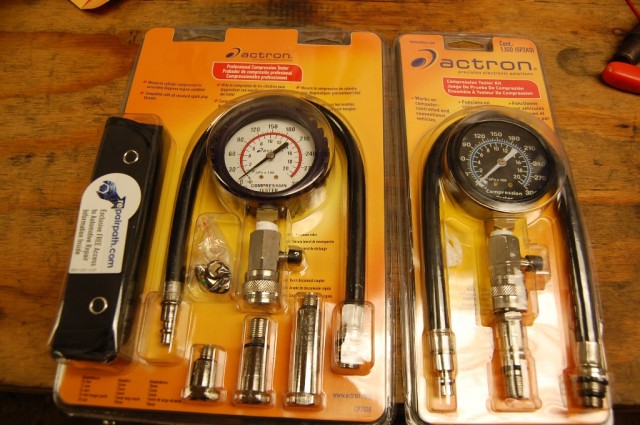 I bought mine from Amazon about 3 years ago and use this tool all the time. One thing you don't want to do is guess on how much compression your bike has. I was working on a bike which I thought had great compression just by kicking it over, in reality when tested, it was well below what the service manual states. So get a gauge!
Once you have this tool, check out my post on how to perform a compression test.