So I bought this basket case engine over a year ago for $100 knowing there are bottom end issues. As you can see in the video above, whoever assembled this video performed some sloppy work. Parts missing, metal shavings present, wrong sealant used, and the list goes on.
Many of you who have bought the top end video have asked about making this video, and I apologize I did not come out with it sooner.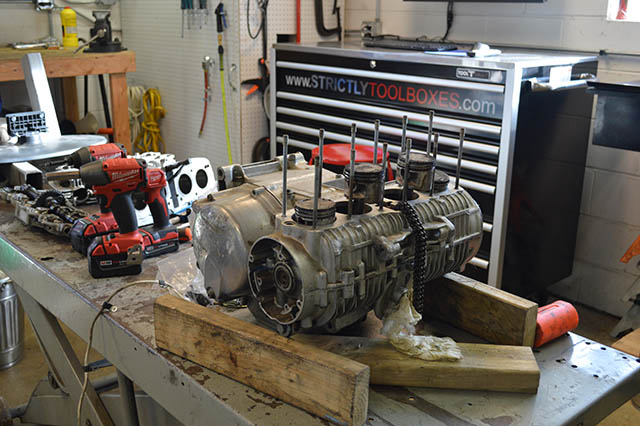 PREORDER Now
If you decide to preorder now, you save 20% and get access as soon as it comes out.
Become A Patron
Patrons at the $3+ level get premium videos for FREE. I also will be coming out with a premium CB550 carb rebuild video, so you can get all these videos by becoming a Patron.
Vapor Honing Technologies
The engine cases need some serious attention. I will be sending parts out for Vapor Honing to restore the look of these parts. Check out the video below to see how amazing these parts come out.