Ever wonder why all the "cross" drive screws are stripped or become stripped on your Japanese motorcycle? You Harley guys who have Keihin or Mikuni carbs are not off the hook either. The screws on these motorcycles/carbs are JIS (Japanese Industrial Standard), not Phillips.
For years I wondered why the hell they strip so easy. Well, duh, I've been using the wrong driver this whole time! The most common stripped screws are usually found on the master cylinder cap screws, and all the carb screws. Removing these stripped screws can be a real PITA.
Below is an image that shows the subtle differences between the two. I can honestly say that having the right driver makes a huge difference. You have no chance removing a stubborn JIS screw with a Phillips driver.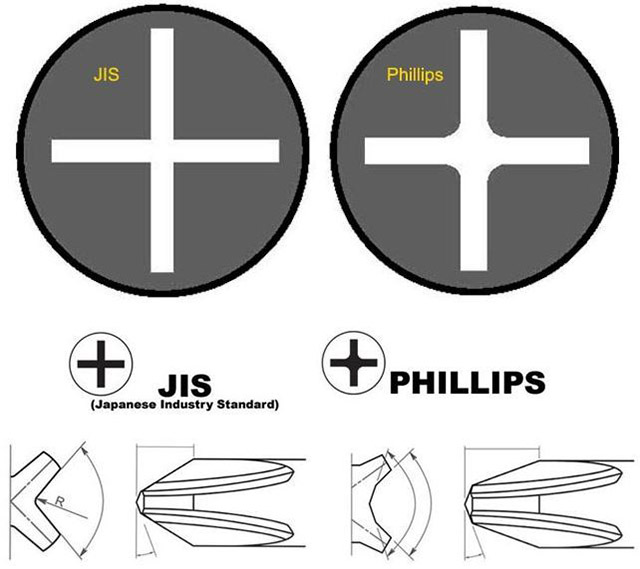 So here are the drivers I recommend, and actually own 2 of each. Links below are aff links and support me at NO COST to you.
Vessel Megadora 980 Impacta P2x150 #2 JIS Impact Screwdriver
Vessel Megadora 980 Impacta P2x100 #2 JIS Impact Screwdriver
Vessel 125943 908 P3x150 JIS Impact Screwdriver
Vessel 900 Megadora +1×75 (JIS) +1 Screwdriver 900-1-75
Some of the features that make these super nice:
Handle is comfortable
Magnetic tip. No more dropping screws.
Impact driver built in on Impact models. This feature works OK on all but really stubborn fasteners.
Giveaway Winner
So at the end of the video I thought it would be fun to raffle off one of these drivers to one of my Patrons who support every video I upload. Jared is the winner and gets to choose one driver I linked to above. If you'd like to get in on some giveaways in the future, consider becoming a patron.