Alright boys and girls, it took me a good 2 months to put this 4 hour 30 minute long video together. It covers disassembly and reassembly, step by step, on every component except the cylinder head.

Full Length Video
The full length video can be purchased here. It streams instantly on any device with unlimited views.



Service Manual
Visit kristofsx for free service manual downloads. Make sure to leave a donation, after all he is saving you at least $30.

Tools
Here is a list of tools used in this video. I bought most of this stuff on Amazon. Using these links support me at no cost to you.
Motion pro 08-0008 clutch holder tool
Motion Pro Gear Jammer 08-0427
Motion Pro 08-0535 Flywheel Puller – M26 x 1.0 RH
Dial indicator with magnetic base
The last tool I used is a homemade DIY cam bridge holder. This is needed IF you need to time your cams. The KTM PN is 77329050000 and cost about $100, so it's worth trying to make this part yourself.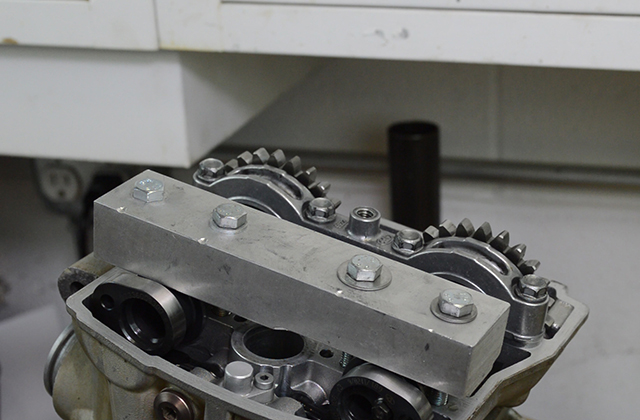 Parts
The crank was rebuild by Crank Works.
The cylinder was replated by Millenium Technologies.
All OEM bearings, seals, gaskets were purchased from Rocky MTN ATV.