Year, Make, Model
The motorcycle featured in this video is a 2001 Yamaha V Star 1100. Similar years, 1999-2007, and maybe even up to 2009, should benefit from this how to video as well.
Service Manual
See this post for a FREE download link to the OEM service manual in pdf format.
Symptoms
This V Star would not start one day. When the starter button was pressed, all you heard was the starter motor running, and not the normal engine cranking sound like you would normally hear.
Diagnosis
It turns out that this is a very common problem on the V Star model. The design of the starting system incorporates a starter gear that is always engaged with the engine. Yamaha uses a one way clutch to disengage the starter once the engine is running. This one way, or starter clutch, fails and no longer can couple or engage the starter and engine during start up. The new (in my left hand) and old (in my right hand) starter clutch is shown in the picture below.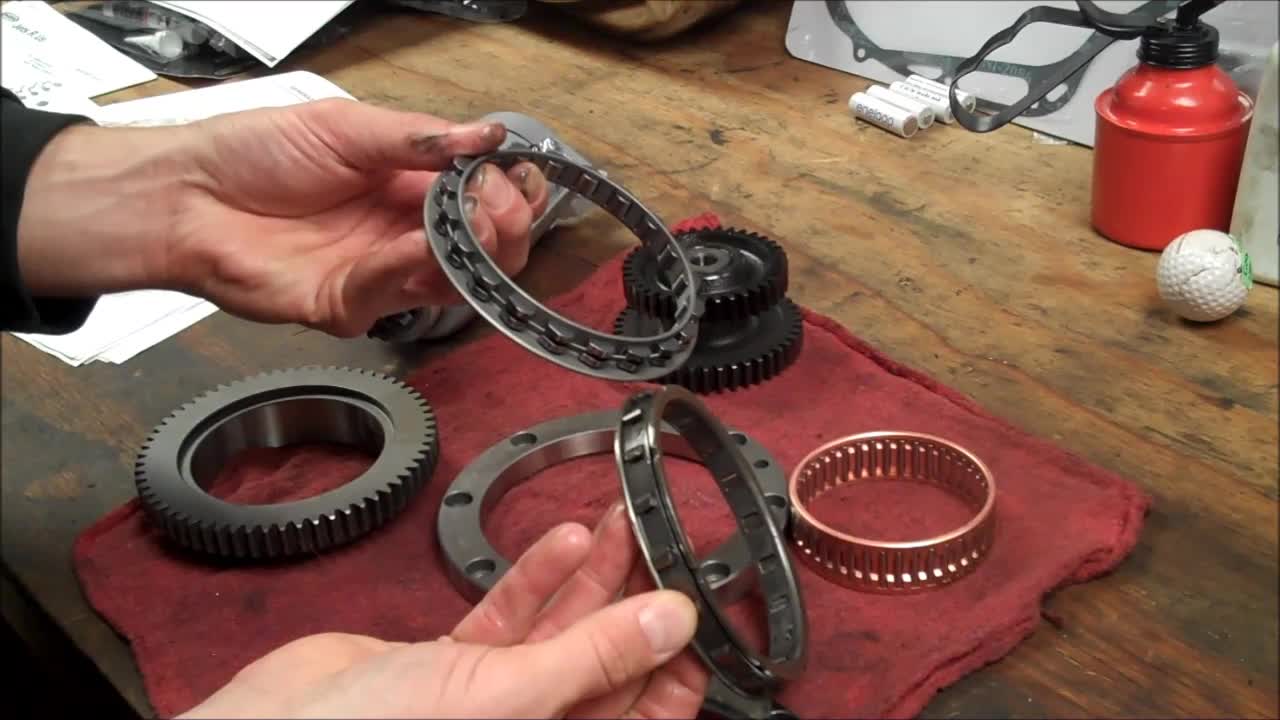 Tools
Go to your local Autozone and rent a harmonic balancer puller for FREE.
Parts List
Yamaha updated the design of several parts in the starting system, so it is best to replace the starter, one way starter clutch, bearing, and idler gear between starter and starter clutch.
Click on ad below to shop for parts. Since I am an affiliate for this vendor, I do earn a commission when you click on the ad, which costs you NOTHING. Rocky MTN's site is one of my favorite since it shows if parts are in stock.
Timing Procedure
I must say that even with the outlined procedure from service manual, it was really confusing on how they cover the timing procedure. In the video, I use my own method that seems much simpler to me. I read on some forums of owners not timing the engine correctly and it led to the piston crashing into the valves. Make sure your timing is dead on!
Prevention
Now that you spent all this time and money fixing your starter clutch, let's cover a few start up tips that can prolong component life expectancy. First off, don't give any throttle when starting your V Star, whether hot or cold. Also, only use the choke on cold start ups. If you open the throttle during starting, you introduce a lean condition and the engine may "kickback", ultimately reducing the life of the starting clutch.
Comments
Has this How-To video or FREE service manual helped you out? Please comment below.